Private accommodations "Razlovi"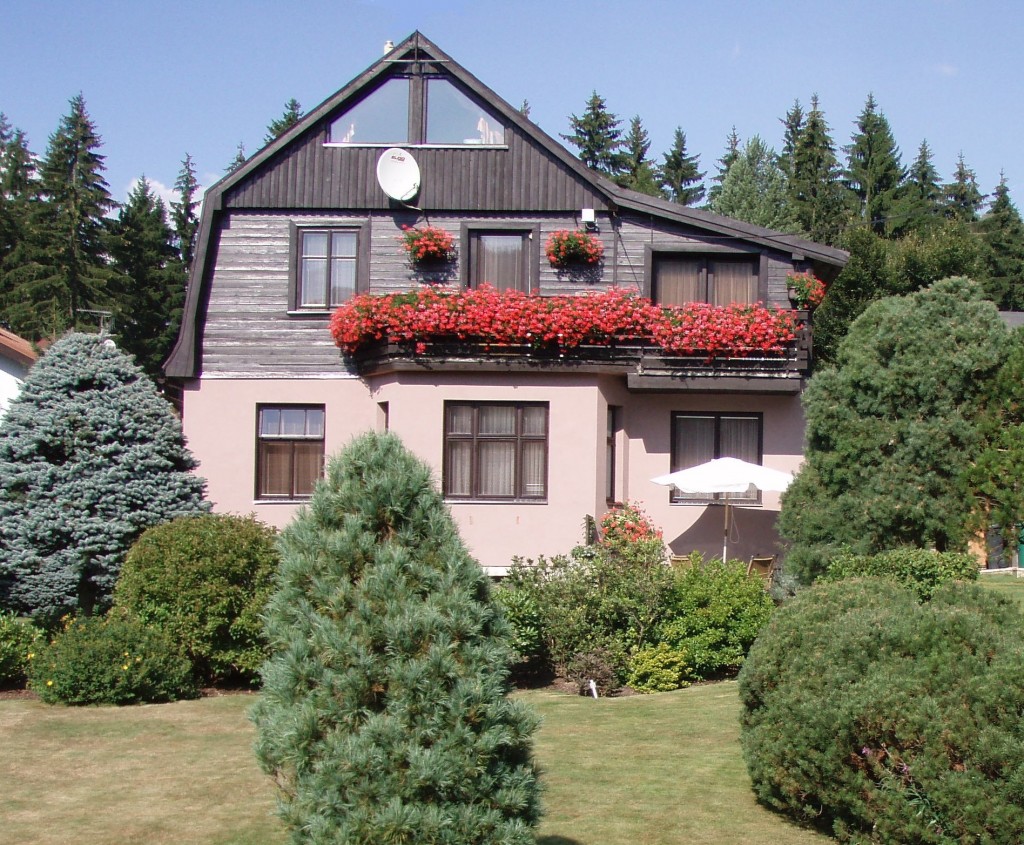 We offer accommodation in one of the most beautiful part of Harrachov – Na Hřebenkách. Contact us and choose from 3 completely furnished two-rooms apartments (2 – 4 beds in one apartment), equipped kitchen (fridge, microwave, crockery,…), TV-Sat, WC, shower and washbasin. Free Internet (WiFi) Parking is beside the quest house. Depository of the skies and bicycles is foregone conclusion.
penzion_zima.jpg, 10 kB Enjoy the view to the ski center from the windows of all apartments. In the summer time we offer pleasant relaxation in the garden with the garden furniture, deckchairs and grill.
Harrachov offer many tourist and a cycle rout to the ridge of the Giant Mountains (Krkonoąe), Jizerské mountains (Jizerky) and also to the nearby Poland. 300 m from the guest house is the place with the natural swimming pool, minigolf, table tennis and with four tennis courts inclusive of refreshment. In the winter time you can attend one of the best ski school for the children and adult too.
Ski centre on the Devil's mount (Čertova hora) is around 5 minutes of slow walk from the guest house. For our guests we offer 15% discount for lend of the ski equipment. When you go skiing we can support you prepare ski. We are happy to see you,